For my daughter's big number 3 birthday we decided to go with the theme Dr. Seuss Cat in the Hat because my daughter was just obsessed with the show and movie. I began thinking about what her birthday outfit would and the options seemed slim. Dressing her up like the "Cat" in the Georgia heat seemed like a bad idea. Well what about Thing 1 and 2? These costumes were a bit to boyish for her and just not that cute. I checked out Etsy where I found the fabulous Diva Girl Boutique...and the perfect outfit!
Diva Girl Boutique's Thing 1 outfit is definitely one of the cutest things I've ever seen in my life.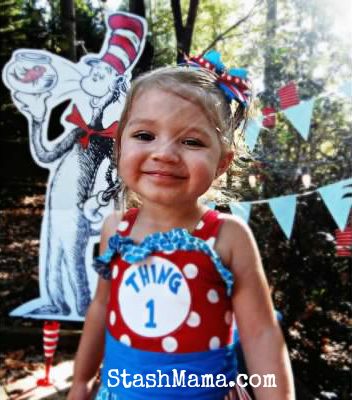 I'm so in love with it! I can't even tell you the amount of compliments we got from this dress! Diva Girl Boutique made this sweet little dress along with two matching bows. The bows have little bottle caps in the middle, they are super cute too!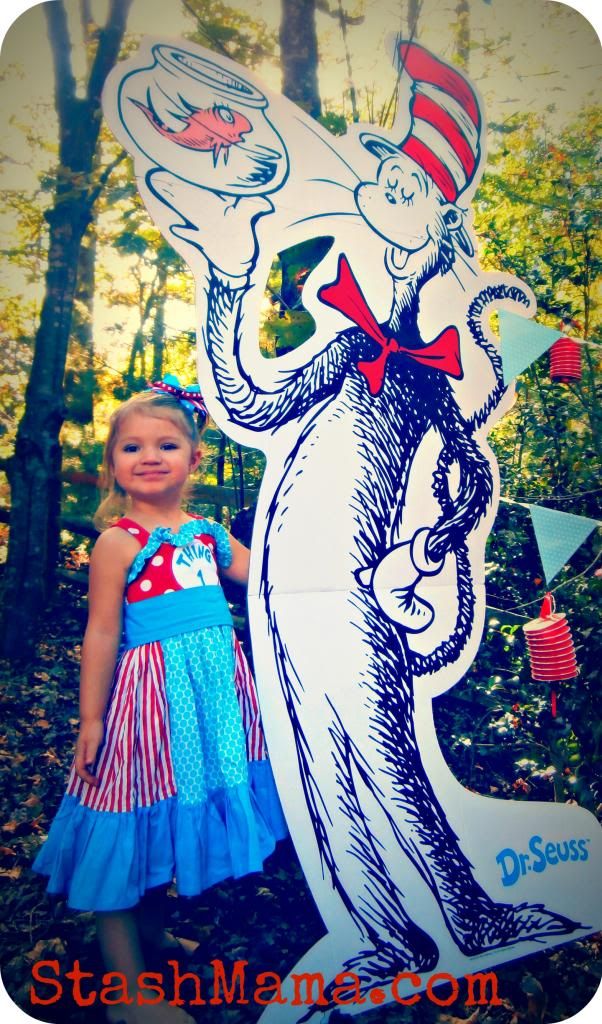 The dress itself has different sections of red and white stripes and blue dots, the blue dots accent the top with ruffles. The top is red with white dots with a Thing 1 embroidered on the top. The back is criss crossed and ties. Sometimes I get weary about how hand-made things fit, but this fit perfectly, just perfect! I loved the colors used in the dress, they are the exact colors I used for the whole party, matched wonderfully.
Diva Girl Boutique creates gorgeous birthday outfits, custom clothing, over the top boutique hairbows, knot tops, peasant tops, ruffle pants, jumpers, sports team outfits, and hairbow holders! She also does custom orders for any outfit in a different color or different fabric!
I want to thank the owner Candace for making this dress for my little Thing 1!
Like Diva Girl Boutique
on Facebook for coupon codes and give aways!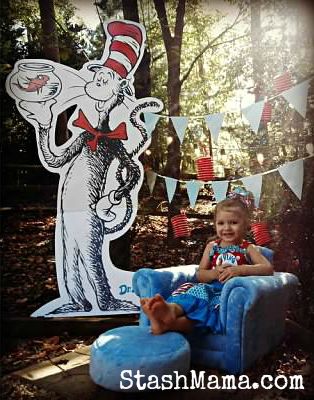 Tweet